OBJECTIVE: INCREASING THE METABOLIC ACTIVITY OF ALL SKIN CELLS
All metabolic reactions require energy. This energy is mostly found as ATP (adenosine tri-phosphate) which is synthesized in mitochondria.
Age, or some stress, causes a decrease in the production of ATP which results in a slow down of all metabolic reactions within the cells. This will therefore have a visible effect on the skin.
Increasing the production of ATP improves the metabolic functions of skin cells that will improve their activity.
CONSUMERS' EXPECTATIONS
Maintaining an optimal energy level within the skin

Fending off the effects of aging
EXSYMOL'S ANSWER
To meet these expectations, Exsymol has developed active ingredients that stimulate the production of ATP for overall benefits to the skin.
Optimizing ATP production in mitochondria
Mitochondria are small organelles which role is to produce ATP from oxygen. That process is called "cell respiration".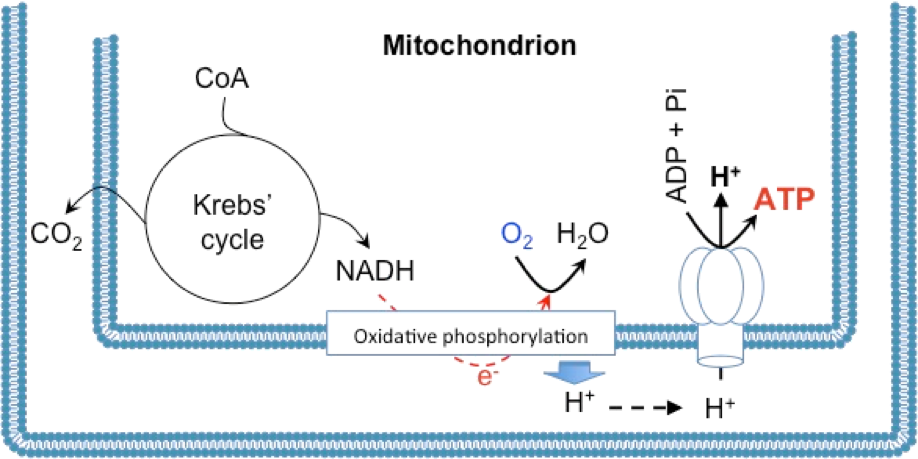 By increasing the cell respiration, the effect of aging or stress on the production of energy is prevented. It ensures an optimal activity to the cells of the skin.
Sirtuin 3 is a marker of ATP production
An increase in sirtuin 3 expression in mitochondria indicates an increase in ATP synthesis.
Increasing ATP production improves skin cell activity
An increase in ATP synthesis in fibroblasts increases the amount of collagen fibers produced.
Our solutions at your disposal