OBJECTIVE: To make men want to take care of their skin
In both women and men, skin is a barrier against the environment. On the other hand, there are physiological and functional differences between a man and a woman skin that require different approaches. The differences are such that men often neglect their skin. The reason maybe their pride for their skin resistance, but also because of a texture too creamy and not adapted to their thicker skin.
A "robust" skin
Men have a more pigmented and thicker skin than women's and it will be less impacted by aging. It's a fact, the signs of old age appear later in men.
Men are also not particularly concerned by women's specific problems such as cellulite. Male skin is also less vulnerable to different environmental stress.
However, men skin has other concerns because of its own characteristics. Men's skin tends to produce more perspiration and sebum.
Dehydration is stronger than in women, and can induce discomfort, as well as more oily skin.
This "robust" skin will be, despite everything, marked by age: dryness, dull complexion, loss of firmness, pigmentary spots, hair loss …
With time and because of a lack of treatment, the regeneration capabilities of the skin will decrease and the consequences will become visible.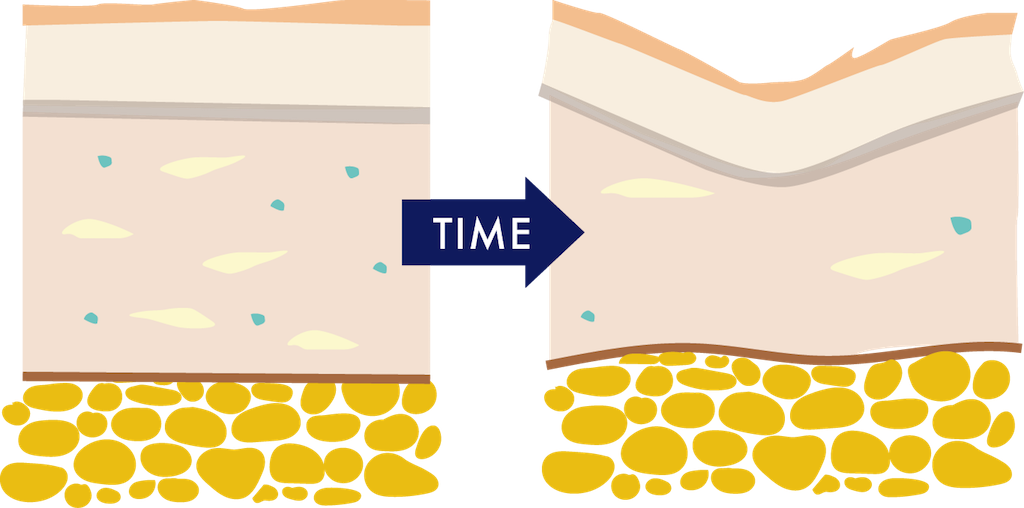 CONSUMERS' EXPECTATIONS
Light texture and ease of application

Prevention of dehydration

Prevention of visible signs of aging
EXSYMOL'S ANSWER
To meet these expectations, Exsymol has developed a range of actives tailored to the specific needs of men and can be incorporated without constraint in light formulas.
Step 1 : Preparing and soothing
Preparing the skin
Rearranging the skin so that it is ready to face its environment. Healthy foundations are essential before we can expect improvements in the skin condition.
We propose with SILANOLS a technology inspired by silicon, essential element of high-tech developments.
Optimizing the skin to cope with any kind of constraint
Bodybuilding, uncontrolled weight gain can mark the skin. Men skin is certainly robust, but it cannot stretch far without an optimal hydration and biomechanical properties.
Maintaining the skin's adaptability
Dry and damaged skin is more sensitive to solar radiation.
This active helps restore the cooperation between the different elements of the skin.
Making the skin even more robust
Shaving is a recurrent aggression endured by men skin. Shaving damages the barrier function, causes dehydration, and promotes blemishes by stimulating sebum production on an inflamed skin.
Exsymol has developed an active able to stop the negative effects of shaving, day after day, for more comfort.
Anticipating hair loss
It is often too late to act when you notice that you lose your hair! Each person has a genetic inheritance which defines the number of times that their hair will be able to grow back, but their growing time is not fixed.
A treatment capable of improving the scalp quality will significantly delay hair loss while improving their quality. Strong hair and a healthy scalp are essential prerequisites for avoiding hair loss.
Step 2: Fighting dehydration and discomfort
To protect
The skin barrier function is ensured by its superficial layers. It is the guardian of your well-being. Once damaged, water evaporation will be important and your discomfort will increase.
Exsymol offers an Arctic peptide able to prevent dehydration in any circumstance.
To regenerate
Once the skin is damaged, it is mandatory to stimulate its regenerative properties. This active ingredient stimulates keratinocyte proliferation for an improved quality of the barrier function.
Step 3: Good-looking effect
To Detoxify
An active capable of scavenging all types of free radical while turning into taurine afterward.
The keen eye
Eyes can express many things, including fatigue …
Exsymol offers an active that lifts the eye area and stimulates microcirculation with because of its caffeine content.
Beard and hair
Hair quality depends on the skin quality around its the roots. Preparation and anticipation are therefore indispensable. There are also treatment that can improve the quality of the shaft.
Exsymol offers active ingredients that can strengthen keratin scales and protect them against external aggressions (UV, pollution …)
Our solutions at your disposal