OBJECTIVE: To avoid chronic inflammation
Inflammation is a natural and vital phenomenon. Following a mechanical or chemical aggression, the cells produce pro-inflammatory molecules that will trigger complex reactions in order to rid our body of pathogens, to repair damaged tissue and to return to its initial state.
Chronic inflammation induces premature aging
Inflammation is a transient phenomenon.
However, this defense reaction can take place in case of persistent stimuli (internal and external) of low intensity or with age: it thus becomes chronic.
The permanent production of pro-inflammatory molecules will then damage the skin tissue and will cause premature aging.
Sources of inflammation are many, and an accumulation will put skin regeneration to the test. Over time, the chronic inflammation will worsen, and the alteration of the skin structures will have visible repercussions.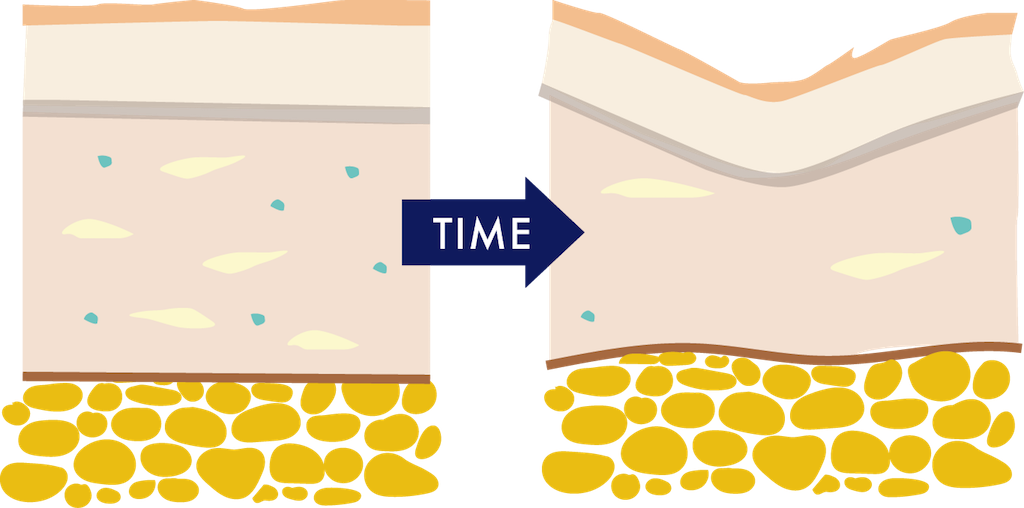 CONSUMERS' EXPECTATIONS
To protect skin cell integrity


To preserve the skin flexibility and elasticity


To maintain an even skin tone 
To prevent the skin premature aging
EXSYMOL'S ANSWER
EXSYMOL has developed a range of active ingredients that avoid the installation of chronic inflammation, responsible for premature aging.
STEP 1: IN DEPTH DETOX
Fighting against glycoxydation
Scavenging pro-inflammatory molecules for limiting inflammation (porosity of the microcirculation, diffusion of white blood cells, edema …):
STEP 2: SOOTHING AND RESTRUCTURING
The restructuring effect of SILANOLs combined with the potentiated soothing effect of salicylic acid:
Protection and regeneration of the epidermis thanks to an Arctic peptide:
STEP 3: PROTECTING THE SURFACE FOR SOOTHING
The restructuring effect of SILANOLs combined with the film-forming protection of high molecular weight hyaluronic acid.
Our solutions at your disposal