LOSS OF SILICIUM AND PREMATURE AGING
Silicium is the most abundant element of the earth's crust. It is found in the mineral and organic world.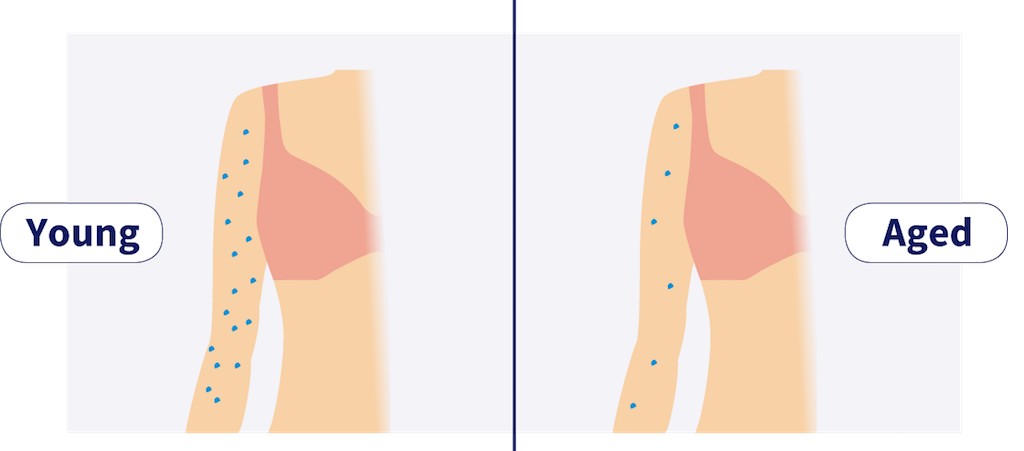 Initially, a simple observation, the concentration of organic silicium, essential element of the skin, decreases with time hence causing a structural and metabolic collapse of the skin.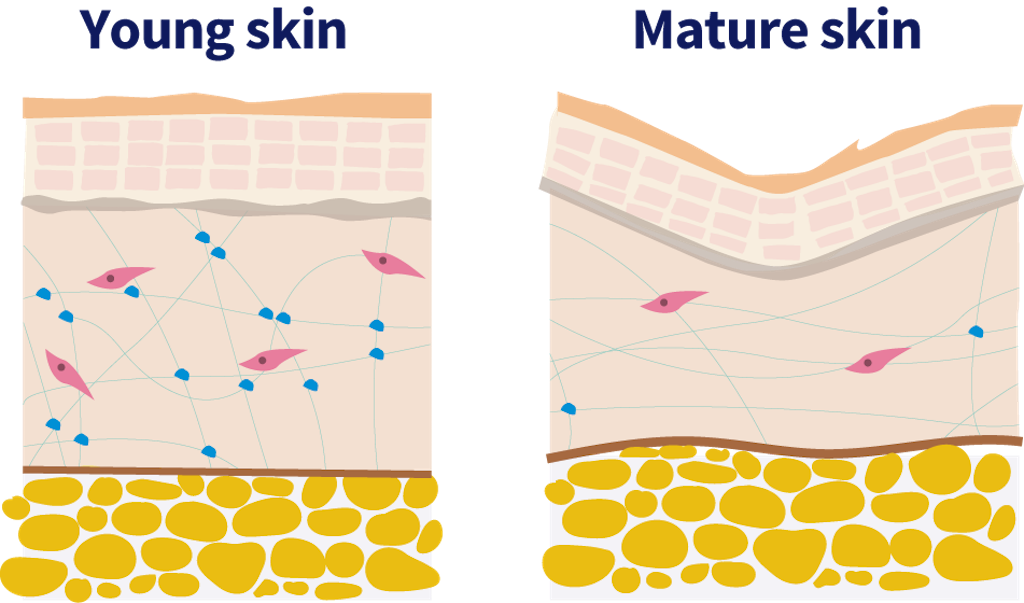 The silicium content decreases with age, which contributes to the skin premature aging. That causes :
Metabolic dysregulation
A slowdown in regeneration ability
Dryness
Skin collapse (wrinkles)
CONSUMERS' EXPECTATION
To look good.

A feeling of comfort with a fresh, toned, dynamic and luminous skin.

To p

reserve or to recover a toned body – tissue toning is essential and requires mastering the biomechanical properties of the skin

.

To maintain or to regain one's youth

Well-aging – age well without skin collapsing

Meeting the needs of the skin for anticipating and preventing skin problems (dermocosmetic care: anti-drying, anti-stretch mark, optimization of healing abilities …)

To delay the signs of aging
EXSYMOL'S SOLUTION
An original creation
EXSYMOL's R&D has developed a range of cosmetic actives that focus on organic silicium: SILANOLS.
The bioavailability of organic silicium allows SILANOLS to quickly integrate into the 3D structure of the skin and to compensate for its natural age-related loss.
SILANOLS are partners of choice for all finished products, as star ingredients or as an active base of formulation
Unique and innovative active ingredients inspired by pharmaceuticals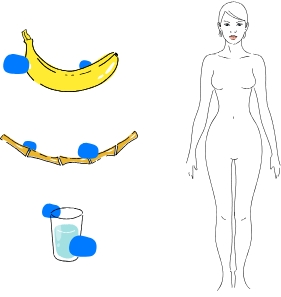 Silicium is the most abundant element of Earth's crust. It is found in the mineral and in the organic world. Many studies have confirmed the location and interest of silicium in different areas of the human body. Silicium has also been identified as a protector against neurodegenerative and cardiovascular diseases.
In addition to the cosmetic range, several pharmaceutical products have been developed based on silicium, the most popular of which are:

A NATURAL RESPONSE TO SKIN AGING
SILANOLS have been developed to replenish the skin in silicium with 3 OBJECTIVES:
STEP 1: Normalizing the skin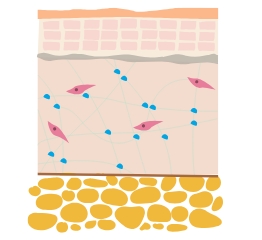 EPIDERMIS – STIMULATION OF KERATINOCYTES:
Protection, hydration and even complexion
DERMIS – STIMULATION OF FIBROBLASTS:
Collagen production: density, firmness and elasticity
HYPODERMIS – NORMALIZATION OF ADIPOCYTES:
Reduction of adipose tissue and firmness of the skin
STEP 2: Improving the biomechanical properties of the skin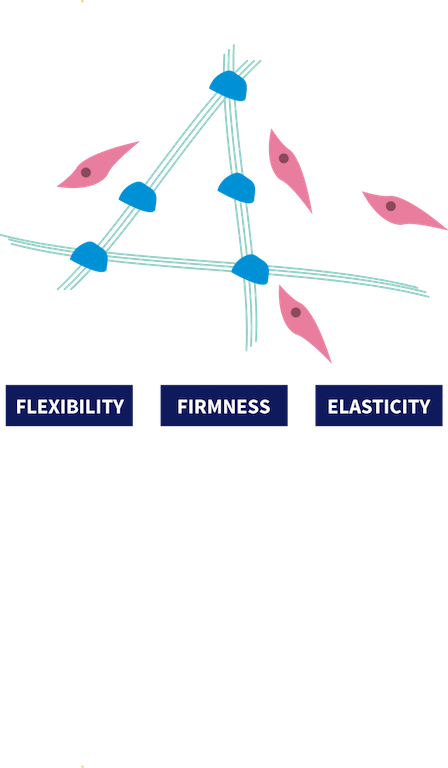 Silicium is located at the junctions between fibroblasts and structural fibers for optimal restructuring.
STEP 3: Optimizing Cell Communication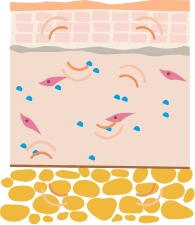 Skin cells then communicate more effectively and adapt to all types of stress hence preventing skin aging.
PROOF OF EFFICACY
Tested efficacy
Some examples of skin benefits:
stimulation of collagen production,
improved cell communication,
prevention of inflammation
prevention of glycation,
lipolysis normalization,
protection against free radicals …
FACE CARE
hydration,

Skin tone uniformity,

anti-aging,

anti-wrinkles…
BODY CARE
hydration,

frimness,

slimming,

anti-cellulite,

anti-stretch marks…
SILANOLS allow an overall restructuring of the skin for multiple benefits that can add up.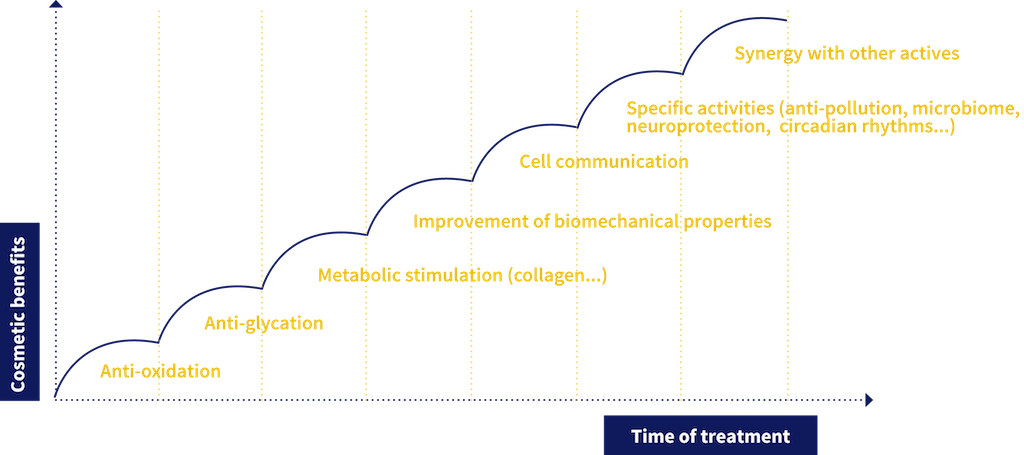 Proven efficacy
Ideal for all ages and for all needs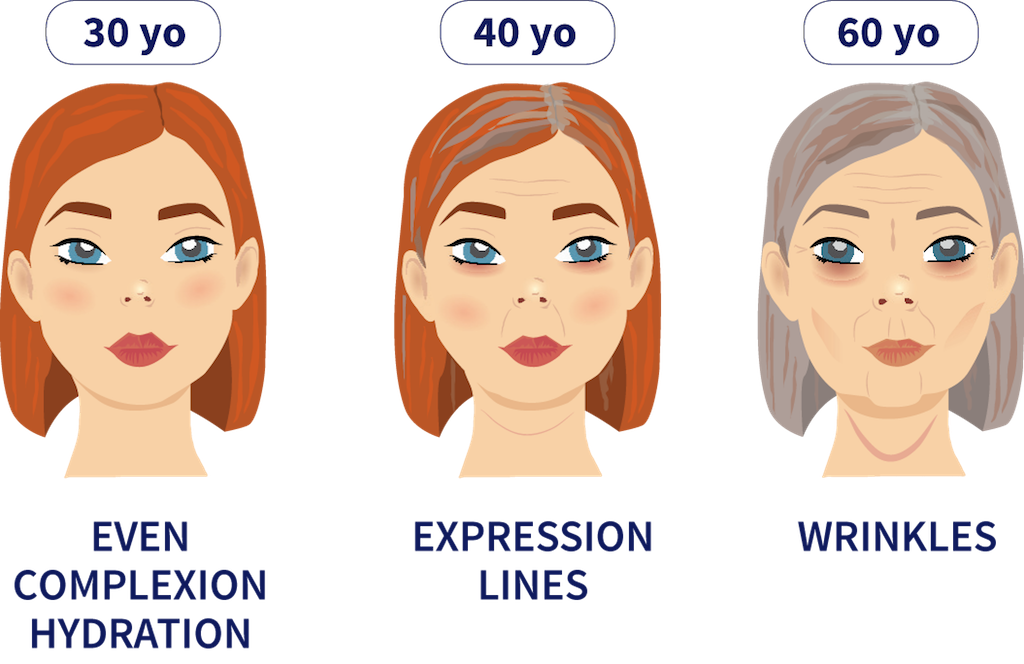 Benefits suited for each and all age.
Ideal for all areas of the body
Recognized efficacy
For more than 45 years, SILANOLS have been presented at numerous scientific, cosmetic and dermatological events.

SILANOLS have been adopted by hundreds of brands all around the world.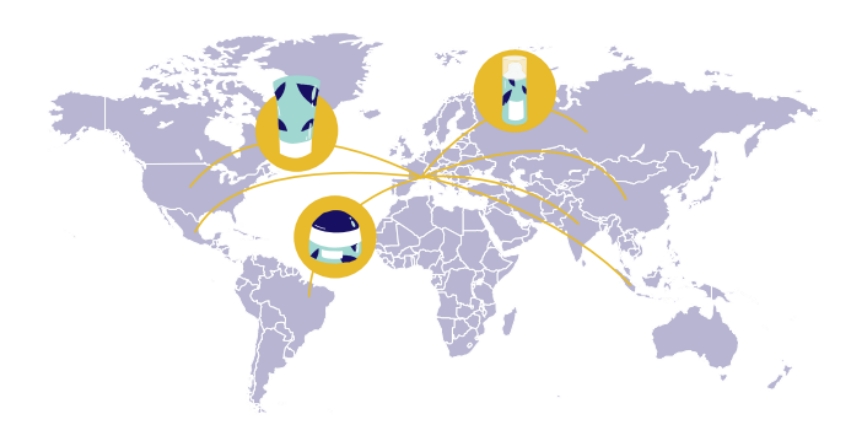 THE SILANOL RANGE
ALL SILANOLS HAVE SEVERAL ACTIVITIES IN COMMON THANKS TO THEIR CORE OF ORGANIC SILICIUM
They are architects: restructuring of the skin
These are trainers: normalization and optimization of metabolic activity
They are bodyguards: protection against different stress
They are a delivery system: combined with other actives, they improve their bioavailability
Stabilized organic silicium for cosmetics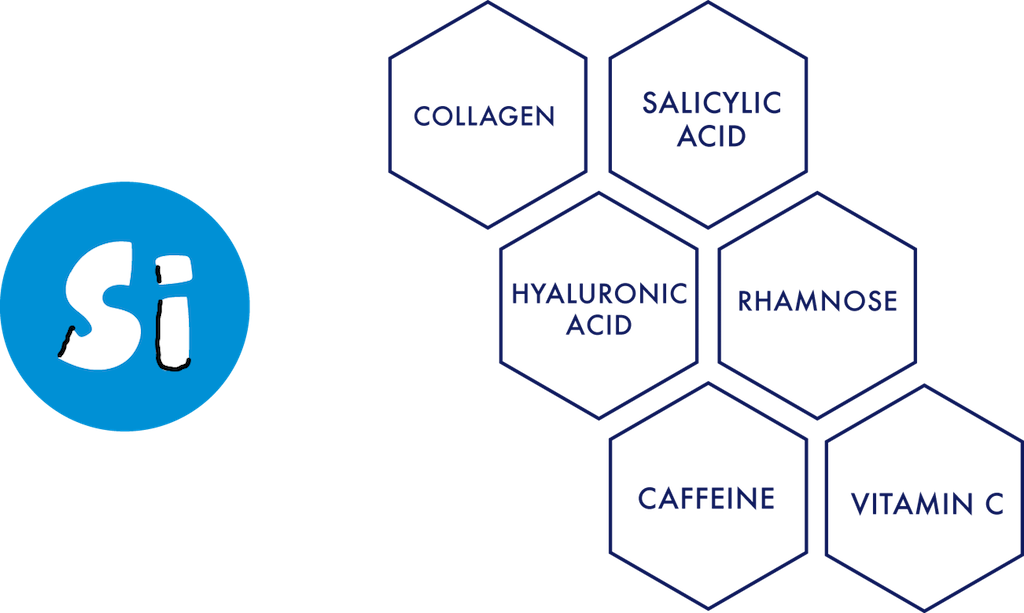 EXSYMOL has patented a unique process to stabilize silicium in its active form (monomeric and organic). This revolutionary process has allowed EXSYMOL to develop the SILANOL range by combining the organic silicium core with different recognized cosmetic active ingredients for improving their bioavailability.
The silanol range offers the possibility to cover all current and future cosmetic applications.
Ideal for all types of cosmetic projects
GLOBAL APPROACH
Highlighting the multifunctionality of SILANOLS.
BASE OF FORMULATION FOR POTENTIATING OTHER ACTIVES
SILANOLS prepare the skin and potentiate the effectiveness of any other active ingredient in the formula (peptides, extracts …).
TARGETTED APPROACH
Choose the specialized SILANOL for a specific skin compartment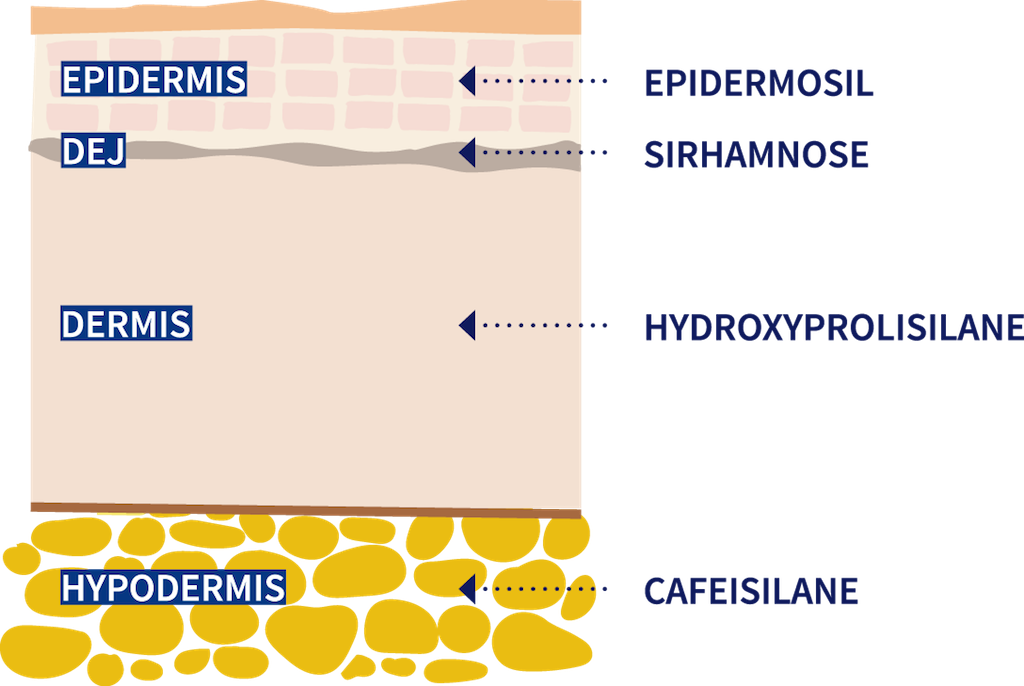 Pioneers and actors of dermocosmetics
Since its creation, EXSYMOL has contributed to the transformation of the cosmetics industry from decorative to treating.
SILANOLS have since been widely used and prescribed by dermatologists for their specific activities against all types of skin problems:
VISIBLE RESULTS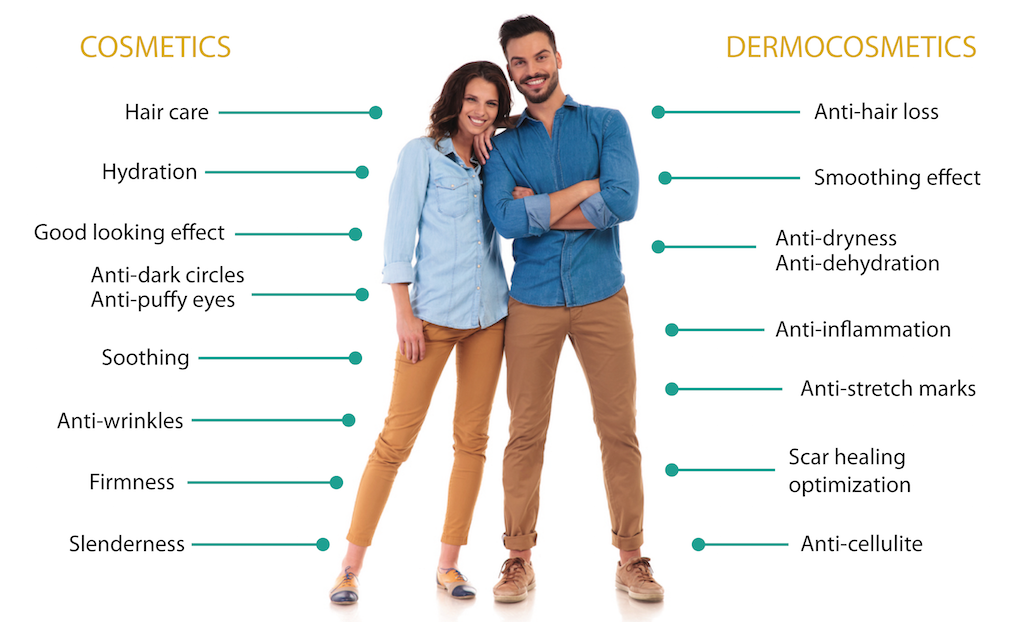 Our solutions at your disposal
The essentials
Targetted approach
Dermo-inspiration
Other Silanols