Anti-aging (prevention) + regenerative (repair)
Stimulation of cells in the epidermis to provide better hydration and protection
Acts on cells in the dermis to provide a plumping effect
Soothing effect
Detoxifying (antioxidant, anti-glycation)
cryoprotection
Your need
Age and stress have visible effects on skin. Over time, the skin becomes thinner, drier, and slacker.
Skin dehydration is the first stage in a chain of events responsible for premature aging.
Skin has developed different strategies to limit water loss. Some of these strategies are:
mechanical such as the lipid barrier, tight junctions in the epidermis,

and other are:
biological such as the proliferation of keratinocytes and natural moisturizing factors (NMF) the osmotic properties of which enable them to attract and hold water.
The mechanisms responsible for maintaining an optimal level of moisture in the skin depend mainly on regenerative properties and differentiation. Skin protection and regeneration are indispensable to maintaining optimal moisture levels.
Skin aging and/or extreme conditions damage skin and slow down its regenerative capacity.
This initiates a vicious circle with dry and sensitive skin which is less and less robust when dealing with the stresses responsible for its premature aging.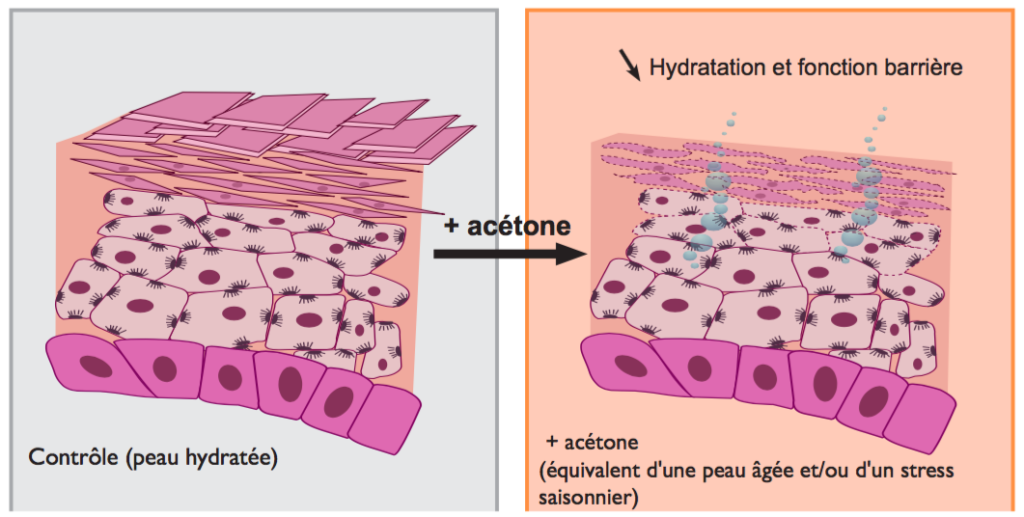 The aim is therefore to compensate, protect and regenerate the structures put in place by the skin, such as the barrier function, to resist water loss.
EXSYMOL's answer
How it works
ARCT'ALG soothes skin and prevents premature aging with a dual protective and regenerative action:
Rich in NMF, ARCT'ALG protects and restores the barrier function whilst increasing skin hydration.
With its energizing action, ARCT'ALG stimulates cellular activity in the skin and provides an anti-aging and soothing action.
Skin is naturally soothed, plumped up and looks younger, and will have better resistance to environmental constraints.
General properties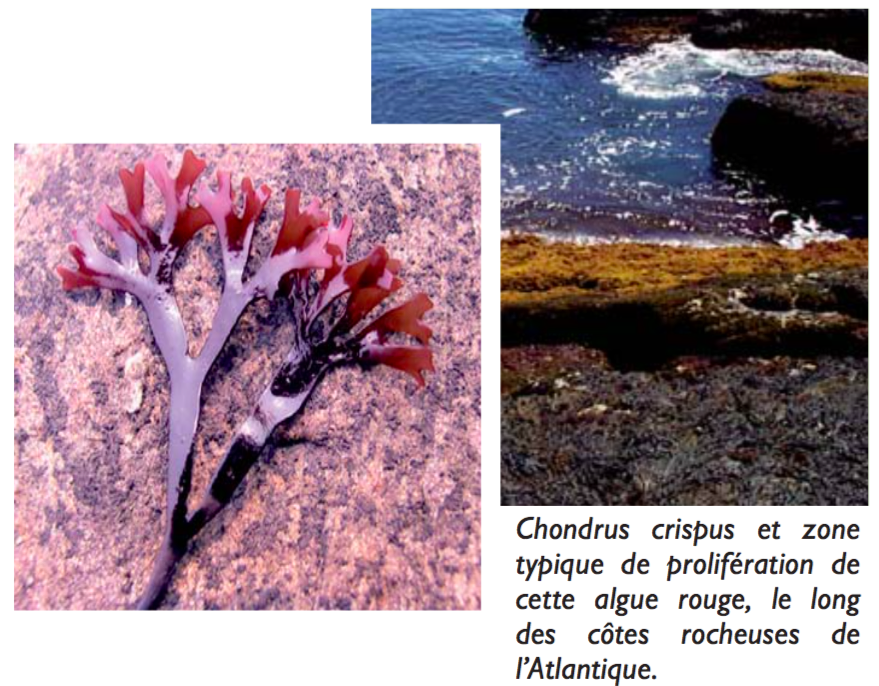 ARCT'ALG (INCI name: Chondrus crispus extract) is a natural active ingredient from high-tech farming in Nova Scotia (Canada): algal strain selection, reproduction of Arctic conditions to obtain the most peptides and optimal bioactive effectiveness.
This active ingredient contains a standardized quantity of the Arctic peptide citrullyl-arginine that is naturally synthesized by the algae in Arctic conditions.
The whole harvesting and biosynthesis process for this peptide is sustainable and eco-friendly.
Cosmetic benefits
Consumer benefits
Hydration
Anti-dehydration
Nourishing/energizing effect
Firmness and elasticity
Soothing effect
Uniform complexion
Skin protection
Anti-wrinkle
Anti-aging
Skin benefits
Anti-oxidant
Anti-glycation
Preventing inflammation
Protecting the epidermis
Protecting the barrier function
Stimulation of keratinocytes
Stabilizing the dermis
Stimulating fibroblasts
Collagen synthesis
Customer benefits – Original concepts:
Natural Arctic peptide: The benefits of algae that can survive under extreme conditions
Eco-friendly production of an active ingredient that is naturally rich in Arctic peptides (natural enrichment process)
Cryoprotection
Supporting protection in extreme conditions
The expert's opinion
ARCT'ALG: more than an extract, a natural dipeptide obtained through elicitation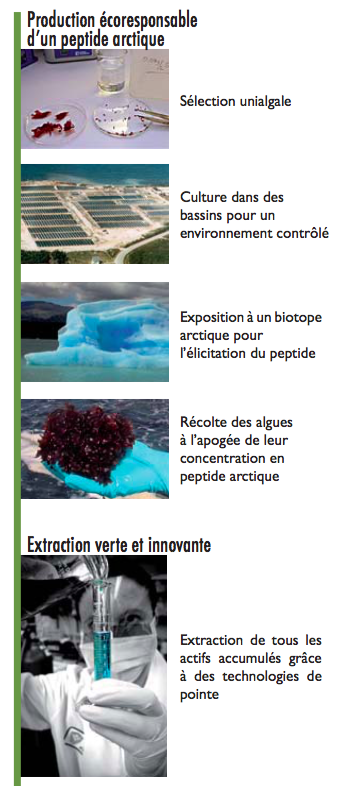 When exposed to low temperatures, Chondrus crispus accumulates a dipeptide which is rich in nitrogen: citrulline-arginine. This dipeptide is consumed by the algae in the spring to relaunch all of its metabolisms. On the skin, citrullyl-arginine is very moisturizing and energizing.

By using an original elicitation process, reproducing its overwintering conditions, our Chondrus crispus extract is naturally rich in citrullyl-arginine, with a concentration of around 7% of its dry matter.
Cryoprotection: an Arctic peptide
The cold slows down metabolisms and reduces skin cell activity (collagen production, etc.) and leads to a significant loss of moisture. We thus subjected fibroblasts to a thermal shock to assess ARCT'ALG's capacity to protect from the cold.
The results demonstrated that ARCT'ALG allows cells to maintain optimal activity even in extreme conditions and to resist skin dehydration.
Filaggrin and aquaporin: markers of hydration and of the barrier function
Filaggrin contributes to the barrier function (accumulation of keratin filaments and organization of the stratum corneum), but it is also the precursor of NMF (Natural Moisturizing Factor) elements.
Aquaporins create pores in the plasmic membranes of keratinocytes which facilitates the passage of water coming from the deepest layers of the skin. Aquaporins thus enable optimal hydration of the epidermis.
When the barrier function is disrupted, the skin provides an adapted response to limit water losses: it stimulates the terminal differentiation process (increase in filaggrin, in particular) and reduces the expression of aquaporins to avoid excessive water loss;
We demonstrate using a human skin model with a modified barrier function that ARCT'ALG resists dehydration and contributes to rebuilding the barrier.